Prime Time Health wins 2011 Silver Telly!
05/20/11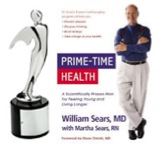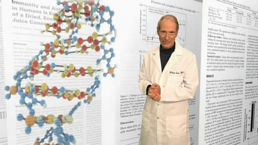 Penczner Media
congratulates our production team of this year's
2011 Silver Telly
Award-Winning Health & Wellness DVD
"9 Simple Steps to Prime-Time Health"
based on the best-selling book by
Dr. Bill Sears
.
"Main Street" print helps fight swipe fees
05/18/11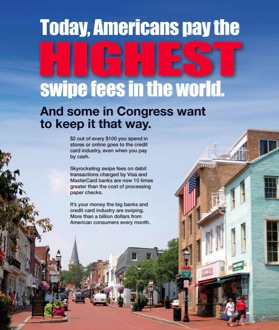 Leading the charge against unfair swipe fees,
The National Retail Federation
is utilizing the
Jay Ragsdale designed "Main Street" print ad
in its new 60 day advocacy campaign in DC beltway publications.
Bear Grylls says "Live Life to the Plus"
03/22/11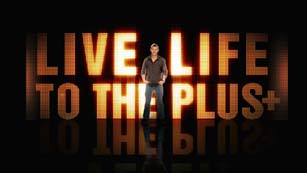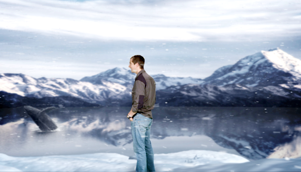 Adventurer Bear Grylls
is again the centerpiece of a Penczner-directed 60 second promotional clip for Juice Plus+® entitled
"Live Life to the Plus."
Green screen elements were shot at
Adrenaline Films
' in
Orlando Florida
with Mike Murray serving as DP. Visual effects were created by Ben Naff of
In Visible Inc
. with sound design handled by Nick Palladino of
NPall Studios
.
"Pirate" campaign in euro subways
02/24/11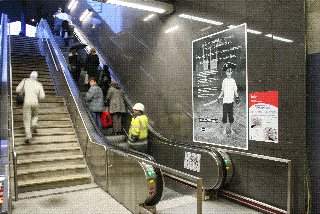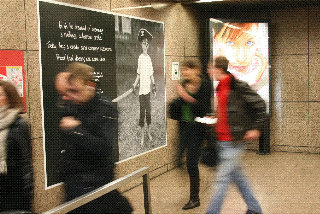 Penczner Media's
"Pirate"
Swipe Fee campaign was released overseas featuring posters at subway stops around the
European Retail Round Table
gathering in London, part of an international effort to curb the rising cost of hidden credit card interchange fees.
Bear Grylls uses "bugs" to promote nutrition
02/17/11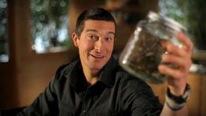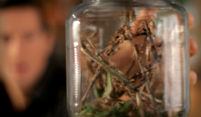 World famous British survivalist,
Bear Grylls
, speaks out in a series of new promotional videos for a nutritional product he's taken since he was a teenager -
Juice Plus+®
. According to Bear,
Juice Plus+®
has been a constant companion throughout his career and a key part of his supplies on big climbs like
Mt. Everest.
To hear more from Bear, visit
livelifetotheplus.com.
NACS showcases Congressional Christmas Tree
11/28/10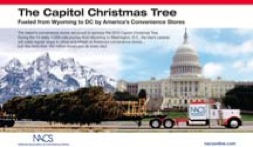 Trucking a s
even story tree
from Wyoming to DC was no small task, but
NACS
was up to the challenge as the lead sponsor of
The
Capitol Christmas Tree
on its journey from Wyoming to the Capitol, which included fueling stops at dozens of
NACS
member locations. And
Penczner Media
was proud to help get the word out
online
and in DC
print
publications about this exciting holiday campaign.
"Stick To College" helps students prepare for the future
11/01/10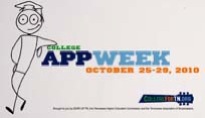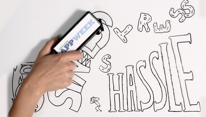 Working with advertising agency
Walker & Associates
and animators
Kneeon.tv
, Penczner Media served as production company for
"Stick To College" a :30 TV spot
highlighting
College App Week
where students can get the information they need to better prepare for college admission.
CHC's "I Give $25" looks to raise $1,000,000
07/25/10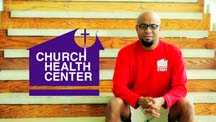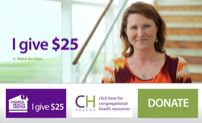 Penczner Media
recently wrapped post-production on the
Church Health Center's
25th anniversary online fundraising promotion entitled
"I Give 25"
which is looking to raise one million dollars. The 5 minute features donors, staff and patients talking about the importance of maintaining this well respected community health center, the largest and most respected organization of its kind.
Best Seller "Prime Time Health" DVD released
05/23/10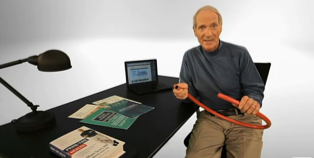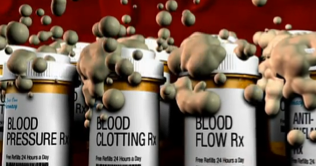 "Prime Time Health"
the best-selling book by one of America's foremost physicians,
Dr. Bill Sears
, is not available on DVD. The hour long program covers Dr. Sears'
9 Simple Steps to Prime Time Health
along with additional special feature focusing on health and wellness tips for over-50 viewers.
It's "Game Day" on the MLB Network
04/07/10


"Game Day"
a :30 cable TV spot produced by
Penczner Media
and running on the
MLB network
highlights the
Children's Health Study
and the importance of good nutrition in helping future athletes better compete in both sports and life. The spot will run on an assortment of games across the network until Memorial Day.
UCCF wins Reed Award
02/20/10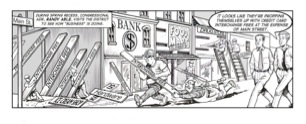 Winning the
2010 Reed Award
for Best Public Advocacy Campaign was the
Penczner directed
print & online campaign for
unfaircreditcardfees.com
featuring illustrations and editorial cartoons by the world renown illustrator
BK Taylor
. Attending the awards and accepting the prize were BK, Lyle Beckwith of
NACS
and nationally recognized pollster Robert Green of PSB.
CollegeForTN.org gets "Frantic"
09/18/09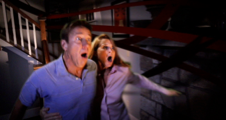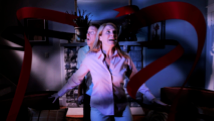 Post-Production wrapped on
"Frantic"
, a :30 spot for
CollegeForTN.org
dedicated to helping parents and students better prepare for college.
Marius Penczner
served as
Director/DOP
. The spot was shot entirely with the Canon 5D Mark 2 using a combination of live-action, on location green screens and computer-generated effects.
Penczner featured on Cinemek site
08/27/09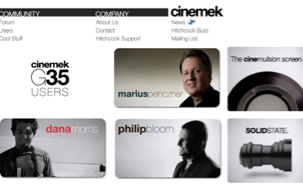 Cinemek
, maker of the G35 35mm adapter and the new Hitchcock storyboard software, highlighted
Marius Penczner
as a featured DP. "The G35 is the most organic and easy to use 35mm adapter on the market" said Penczner. "Its rugged build and durability make it a tool that DPs can count on to work when needed and outperform expectations."

"Interchange Able" makes front page of American Banker
07/12/09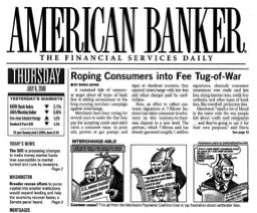 The national debate about credit card reform continues to heat up regarding unfair "interchange" fees and their harmful effects on retail businesses. And our "Interchange Able" cartoon strip, produced by
Penczner
Media
and famed illustrator
BK
Taylor
, is also receiving its share of national attention being featured on the cover of a recent issue of
American
Banker
.
7-Eleven petition campaign tops one million signatures
07/10/09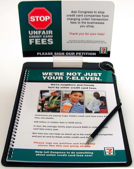 In communities across America, 7-
Eleven
store owners and operators are undertaking an unprecedented, million-signature plus petition campaign calling on Congress to reform unfair and excessive credit card transaction fees . Some 6,300 7-Eleven® franchisees, licensees and store operators in the U.S. are working to change the way credit card companies' do business with retailers across the country and are taking their beef to the street – or in this case to their counters and customers. Produced with preliminary design and creative support from Penczner Media, the campaign reached the million mark just a few weeks after its launch and is now estimated to top 3 million signatures by the time it wraps up on August 10.
Juice Plus+ DVDs go international
07/01/09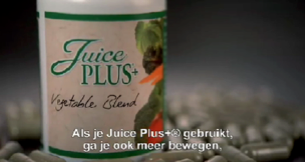 The highly popular "Next Best Thing" promotional DVD for
Juice
Plus
+ has gone international being translated and dubbed for audiences in Spain, Italy and Netherlands.
Penczner
Media
is proud to be a part of the national, and now international, success this exciting product is having as it expands into countries throughout Europe and Asia.
Boys & Girls Clubs win 2 Telly Awards
06/28/09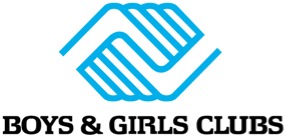 The
Boys
&
Girls
Clubs
"Storms of Life" and "Numbers" videos, produced by
Penczner
Media
, have won two Bronze awards in the Charitable/Not For Profit and Fundraising categories in the
30th
annual
Telly
Awards
. Hyun Cho, PR director for the Boys & Girls Clubs said "First, I would like to thank Jay Martin for his vision and execution to make it all possible. Second, I would like to thank the Penczner Media production team for producing such a great marketing tool for us. Lastly, I would like to recognize the people who participated in the "casting" to share their thoughts and experiences about the Boys & Girls Clubs. There were about 13,000 annual entries from the largest agencies, organizations and production companies around the world in this year's Telly awards.
DLC tribute featuring Prime Minister Tony Blair
06/16/09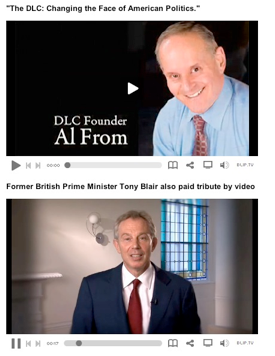 Nearly a quarter century after founding the
Democratic
Leadership
Council
, Al From was honored at a retirement gala that featured a video produced by
Penczner
Media
that highlighted his remarkable contributions to the Democratic Party, American politics, and global efforts to modernize the progressive tradition.
President
Bill
Clinton
headlined the event, which included speeches by Former British
Prime
Minister
Tony
Blair
, the Honorable
Tom
Vilsack
, House Majority Leader
Steny
Hoyer
(Md.), and DLC Chair
Harold
Ford
,
Jr
.

Juice Plus+ releases national campaign produced by Penczner Media
04/24/09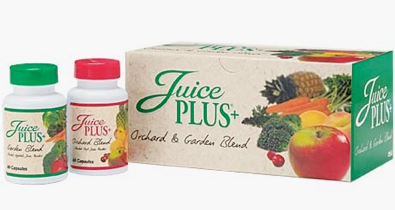 With production in 6 US cities, a new promotional DVD titled "The Next Best Thing" produced by
penc
z
ner
media
for
Juice
Plus
+ was screened before an enthusiastic audience of 6000 at the company's latest national conference before being released on the web.
To see the campaign, visit
www.juiceplus.com
UnfairCreditCardFees.com launches historic media cartoon campaign
03/11/09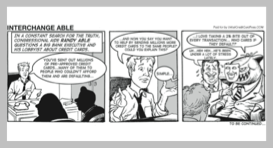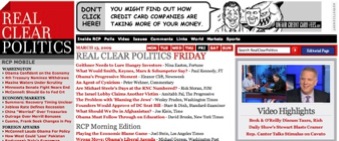 Unfaircreditcardfees.com
launched a one-of-a-kind print media campaign focusing on the daily challenges faced by Congressional staffer, Randy Able as he struggles with the credit card interchange issue. The strip is being brought to life by renowned artist/illustrator,
BK Taylor,
art director
Jay Ragsdale
with creative design from
penc
z
ner
media.
Penczner works with Political Winery on "inaugural" webmercial
01/09/09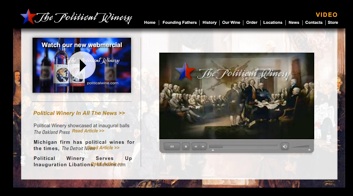 Using a combination of rear projection and macro photography,
penc
z
ner
media worked with Chris Trebilcock & The Political Winery's marketing team on their first ever national webmercial campaign, both garnering rave reviews nationwide. To see the campaign and learn more about The Political Winery's great tasting wines, visit
www.politicalwine.com
Post-Production wraps on "NUTRITION DETECTIVES" DVD
11/21/08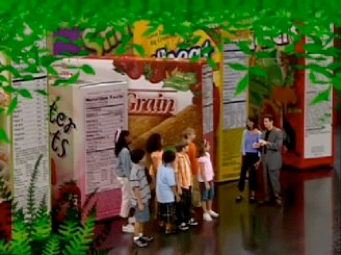 Penc
z
ner
media has just
completed production and post on "
Nutrition
Detectives
" an exciting education program being distributed to elementary schools across the USA. The project is the brainchild of
Dr. Catherine Katz and Dr. David Katz
a leading voice in health media and contributor to O magazine, New York Times and ABC News. For free copies for your school and more information, visit
www.nutritiondetectives.com
Boys & Girls Clubs and Penczner Media form awareness campaign
10/02/08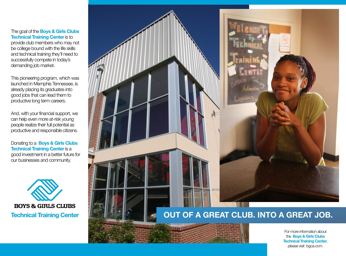 Penczner
media
was chosen by the
Boys
&
Girls
Clubs
to develop video and web materials to increase awareness of a pioneering new program for BGCA graduates. The Boys & Girls Clubs Technical Training Center helps provide club members, who may not be college bound, with the training and life skills they'll need to succeed in today's job market.

Penczner generates "Pirate" buzz campaign
09/17/08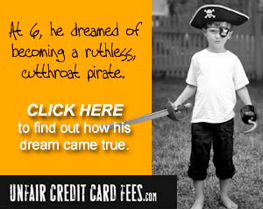 Working with the MPC,
penc
z
ner
media
helped create a series of "
Pirate
" print, video and banner ads that dramatically increased traffic to the organization's website. Photography was done by
Marius
Penczner
with the print design and layout created by Jay Ragsdale of
Ragsdale
Studios.
For more, visit their website at
www.unfaircreditcardfees.com
or
http://www.youtube.com/creditcardpiracy
PSA shows impact of global warming
08/11/08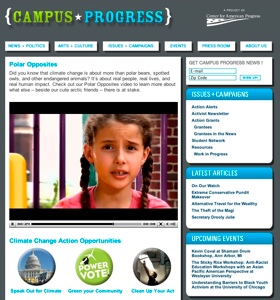 Did you know that climate change is about more than polar bears, spotted owls, and other endangered animals? Check out Campus Progress' PSA "Polar Opposites" produced by
penc
z
ner
media
to learn more about what else – beside our cute arctic friends – there is at stake.
For more, visit
www.campusprogress.org